Posted on
By Robert Stehlik
Posted in blue planet surf, COVID19, face masks in stock, hawaii, honolulu, re opening, schedule, shop hours, store policy, SUP and Foil HQ, surf shop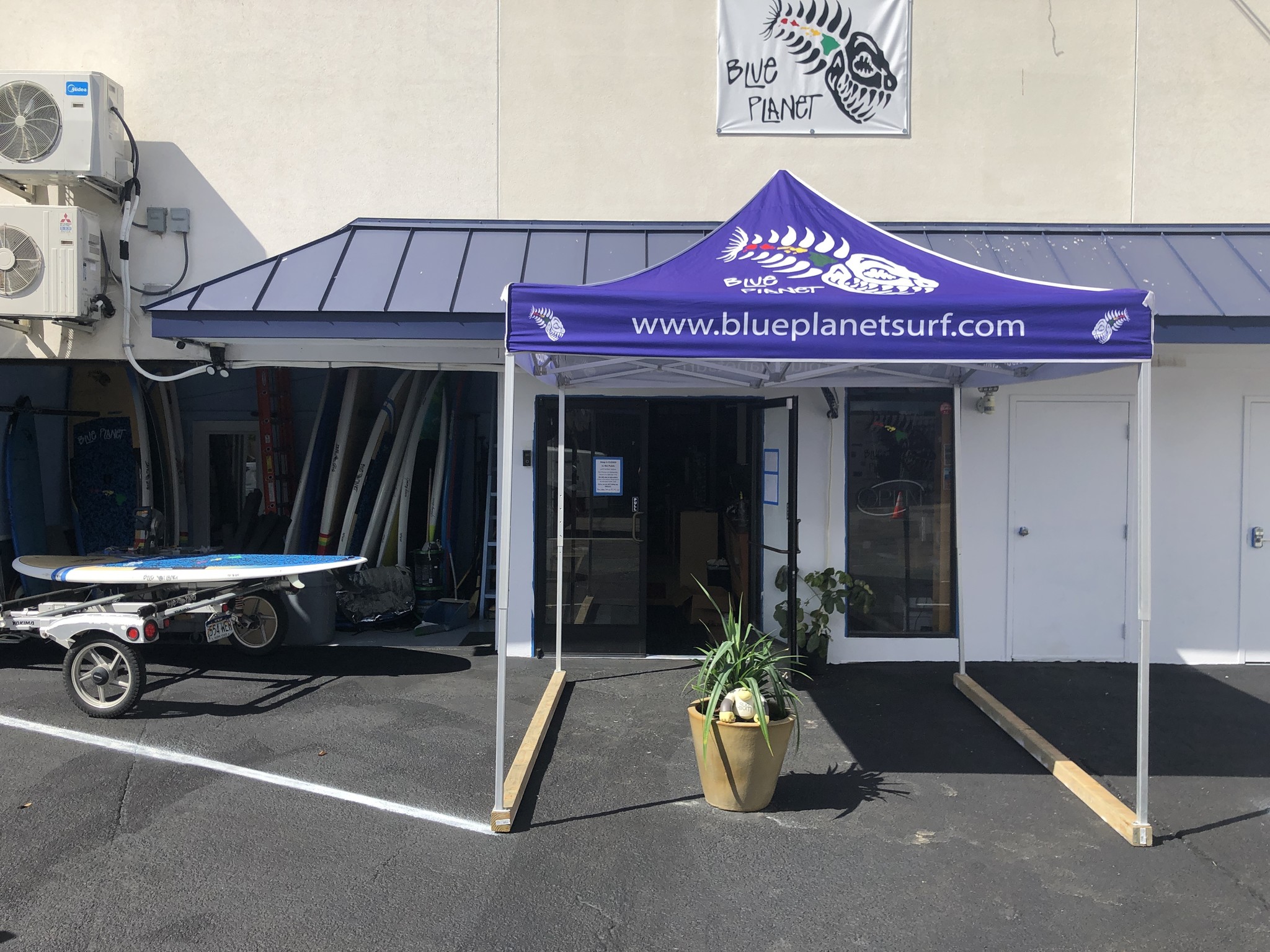 Blue Planet has new store hours and new store policies to keep our customers and staff safe
Starting Monday, May 18th, Blue Planet will be open to the public with social distancing policies in place. For the safety of our staff and customers we will only allow two customers in the shop at a time, so please use our extensive online information to educate yourself before you come to the shop, so you will have the information needed to make a decision. If others are waiting outside, please limit the amount of time you spend shopping. We can also bring boards outside to look at if you need more time to decide. Please wear a mask inside the shop.
At this time we are not offering rentals yet, please check back for updates.  Once we feel it is safe we will also start offering our free SUP Clinics for customers interested in buying a board again.
Our new store hours: We are open 5 days a week from 10 am to 5 pm. We are closed on Sunday and Wednesday, so open on Mo, Tu Th, Fr, Sat from 10 am to 5 pm. If you have any questions, please call our shop at: 808 5967755
Blue Planet
1221 Kona St
Honolulu, Hi 96814
Links:
Click here if you are new to SUP and need help choosing the best Stand up Paddleboard for your needs
 Click here for our most recent complete inventory/ price list of all new boards that we have in stock (please note that some boards may have sold since the last update).
We are also offering used boards for sale: click here to see our most recent list of demo boards with used prices
To see some of the specials we offer, click here check out some of our listings on Facebook Marketplace
Aloha!