Molokai to Oahu Race 2023 recap by Robert Stehlik

First off, a big thank you to Lucas Purcell for documenting the 2023 Maui to Molokai and Molokai to Oahu races for the BluePlanetSurf youtube channel with great video footage.  We will post all the related videos here, and more footage/ interviews to come.
I'm stoked to have completed another Molokai Channel crossing, this year for the first time on a wing foil board.  It's also great to see many other competitors excelling on the Blue Planet gear we have developed over the years.
Since the introduction of the Blue Planet 14' Bump Rider model over 10 years ago, it has probably placed better in the M2O results than any other 14' stock SUP model out there.  This photo is before the M2O race in 2017 with various iterations of the Bump Rider shape.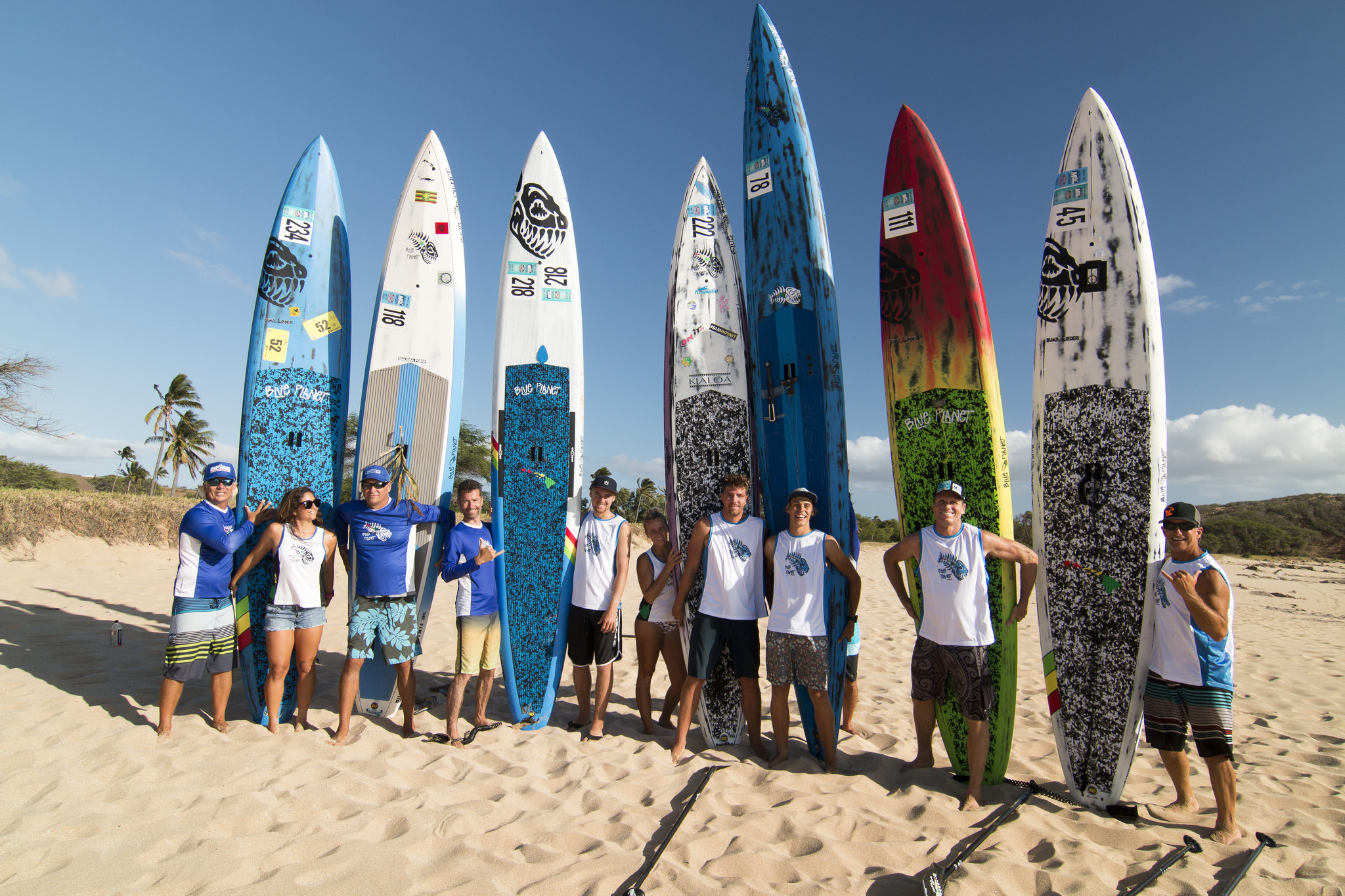 2023 was no exception with these three SUP stock division champions all paddling on 14' Bump Rider models: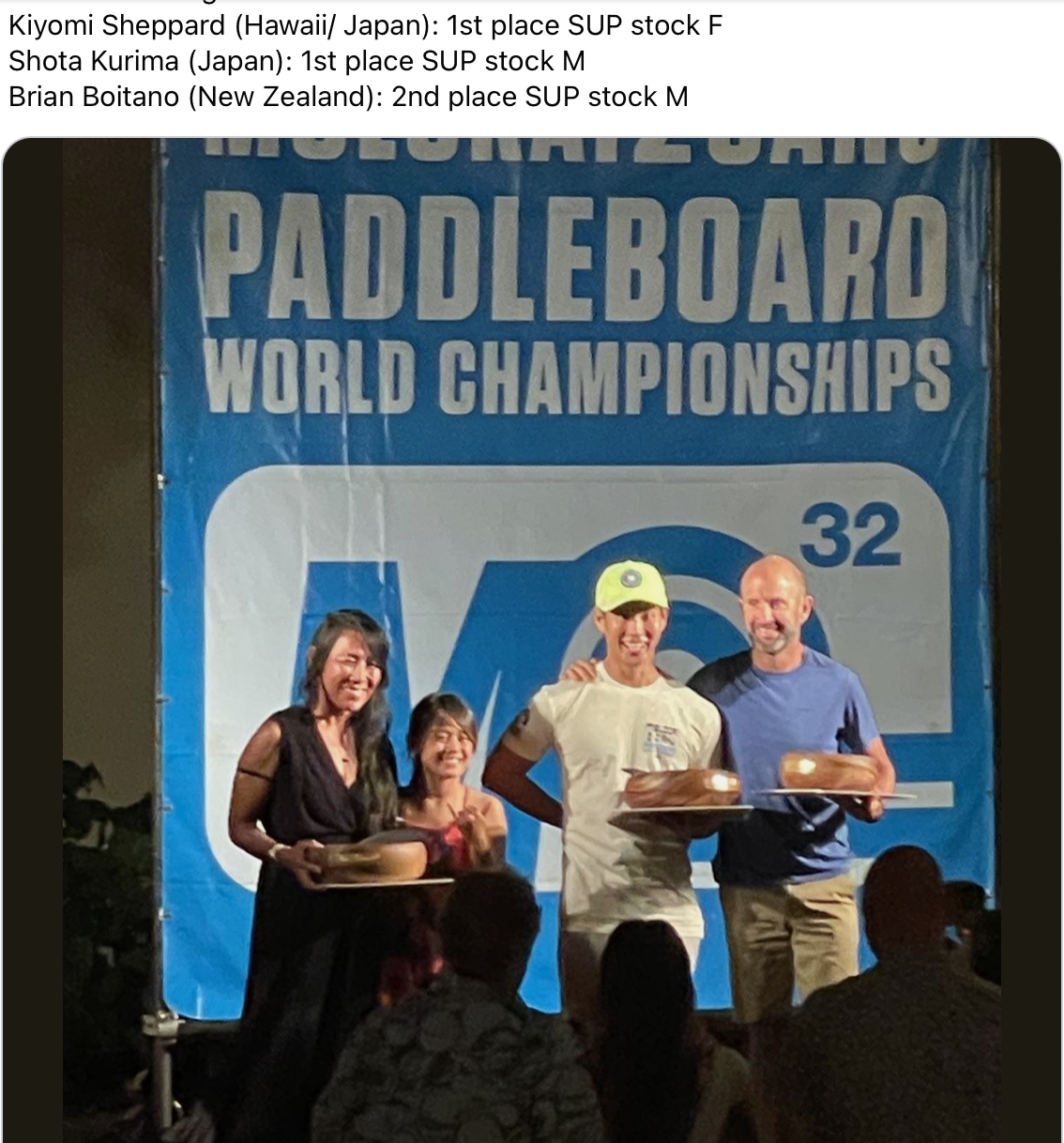 In wing foiling, the Blue Planet team also had great results with the two person wing team of Derek Hama and Eli Maioho finishing first using their Blue Planet wings and Robert Stehlik finishing 5th overall, (2nd 40+) on a Blue Planet Alien Wing and 5'8 x 21" Wing Racer board.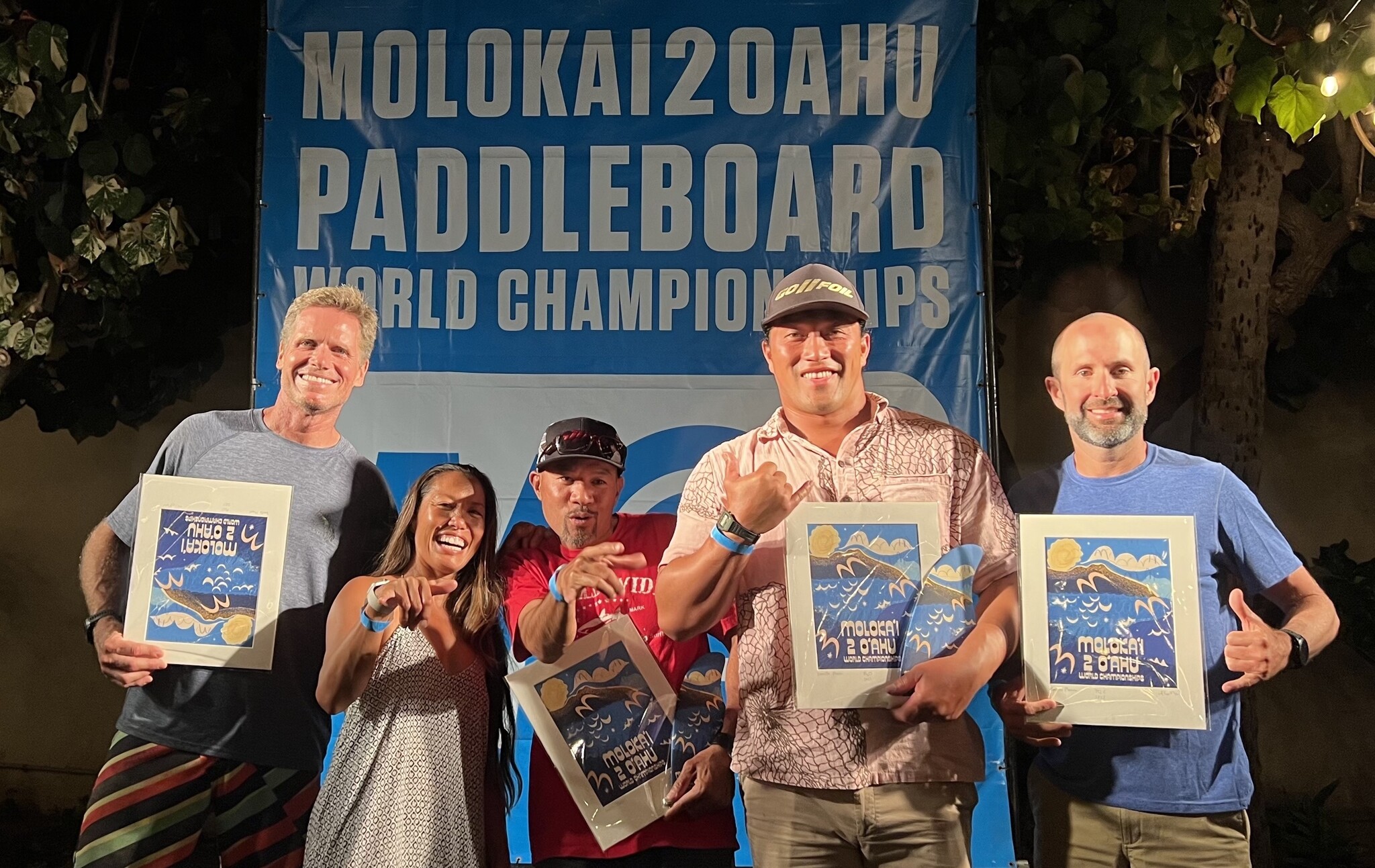 Two weeks before the M2O race, a big contingent from Oahu went to Maui to compete in the Maui to Molokai and the Molokai Holokai race before winging back to Oahu on a M2O training run.
Here are some videos of our Maui trip and of the M2O race:
more videos coming soon!