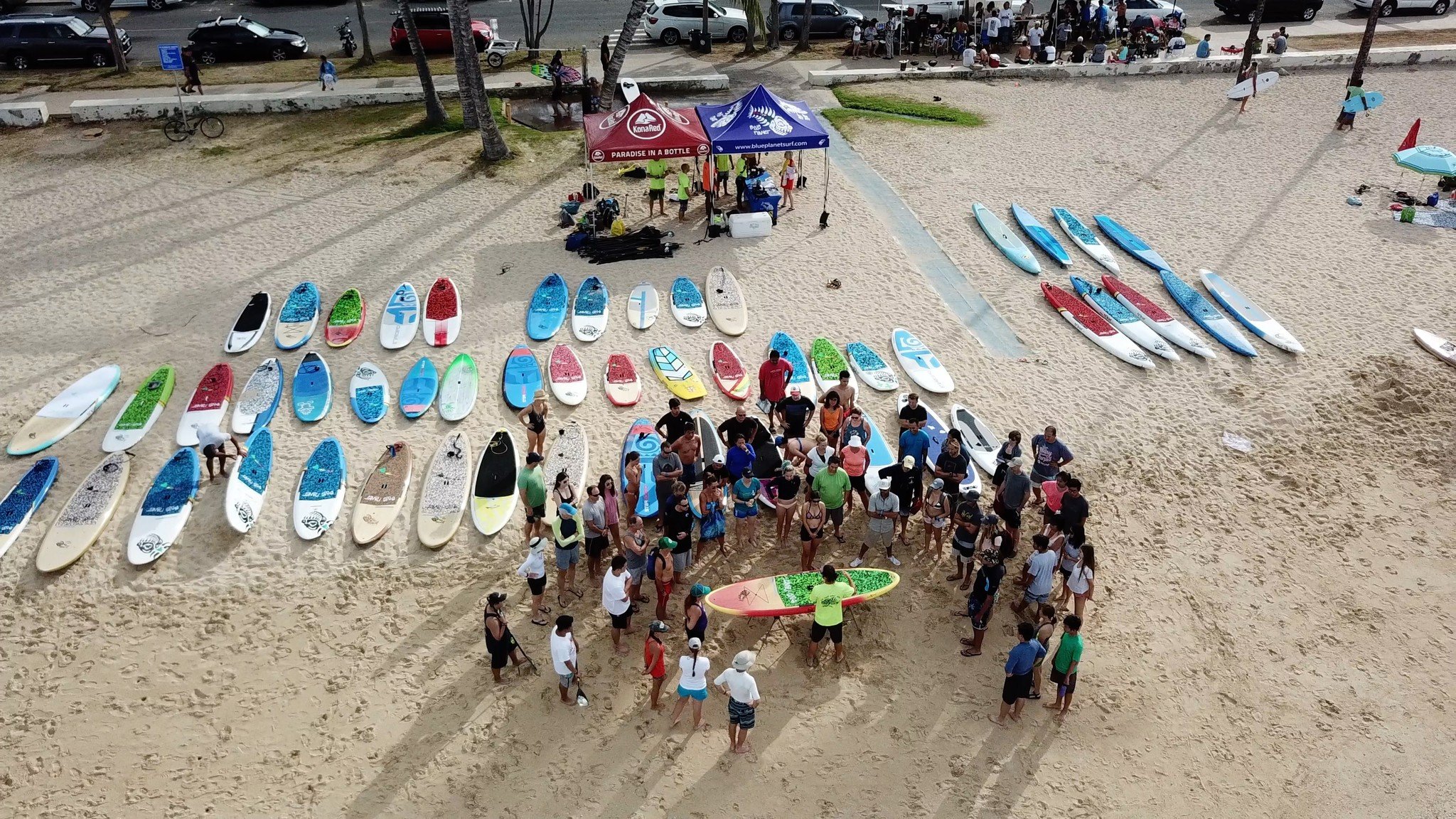 Free SUP Clinic
Whether you're looking to diversify your quiver or get your very first board, choosing the right equipment can be daunting.
At our Blue Planet SUP Clinics, we bring over 50 boards to the beach for demo-ing, to help you find the best equipment for your needs.
Requirements To Participate
1.) SUP Clinic Pass (pick up from shop at least 24hrs before clinic)
2.) All adults must bring an ID to leave with our staff while participating, all participants must be in good health and be able to swim
3.) Sign in at the clinic before 8am
__________________________________________________________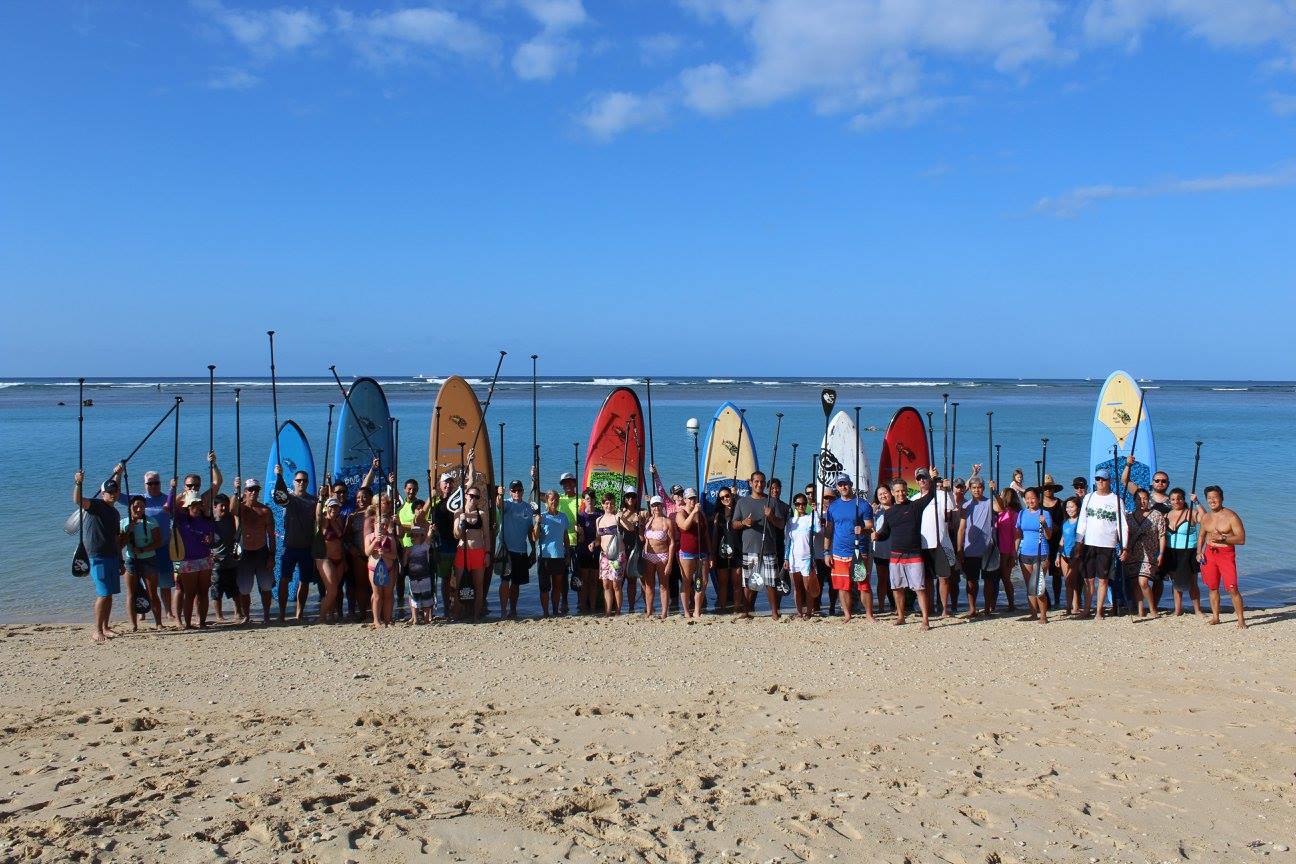 Upcoming Dates
APRIL 28, 2019 (Sunday)
JUNE 2, 2019 (Sunday)
JULY 14, 2019 (Sunday)
Dates are subject to change at any time due to weather/other. On the morning of the clinic, please visit our Facebook and/or Instagram pages to confirm details.
SUP clinics will be held from 8 am to 9:45 am only. We meet at the Ewa end of Ala Moana Beach park, close to the shower at the West end of the beach park. Please reference the map to the left.  Just look for the Blue Planet tent and boards lined up on the beach.
Schedule
8:00 am – Sign up closes at 8am sharp for mandatory safety briefing. You must sign up no later than 8am and attend our safety briefing to participate in the free board demo.
8:00 to 8:25 am – Basic instructions for for all (especially entry level) paddlers and participants.
8:25 to 9:45am – Demo all the available boards you want, ask us anything, we will do our best to help you.  All of our rental boards are available for sale. If you like one, please let our staff know and we can reserve it for you.  We can't sell anything on the beach but we can have it ready for you to pick up at our shop after the clinic.
9:45 – 10:00am – Time to pack up. All boards need to be out of the water by 9:45am at the latest.  If you can, please help us wash off and carry boards to the cars. You are welcome to bring your own paddle (and board) to the clinics.
Most Recent Clinic Video
SUP Clinic Customer Reviews