Blue Planet is blowing out overstocked Wings, Foil boards and SUP boards at up to 50% off
At Blue Planet Surf Shop, we are blowing out current year boards and wings to make room for new 2024 gear.  Website prices may be a bit higher but include free shipping or air cargo shipping to nearest airport for boards.  We will also price match any lower advertised prices.  Please click on links for additional information:
WING SALE-50% off Wingfoil hand wings- from $399- Blue Planet Alien Wings (3M to 7M), Ozone Wasp V2, Armstrong A wings, PPC Surge Wings
Foil Board Sale: Blue Planet Easy Foiler, Carver Foil and Wing Master V2 boards for $799 (or $999 full carbon)  Armstrong FG and PPC Foil boards: 20% off
SUP Sale: Get $50 off any regular priced SUP's from Blue Planet, Jimmy Lewis, or Starboard.  Even better: buy two boards or more boards and get $100 off per board!
This sale is happening now until Nov. 15th, while supplies last.
These specials are available at both retail stores on Oahu:
Blue Planet Surf - Town
1221 Kona Street
Honolulu, HI 96814
1/2 block Ewa of Ala Moana S.C. Between Pi'ikoi & Pensacola
Shop Ph 808 596-7755 Open 5 Days a week 10 AM - 5 PM CLOSED on Wednesdays & Sundays
Blue Planet Surf - Haleiwa
62-620 Kamehameha Hwy Haleiwa, HI 96712
Find us at the end of the rainbow bridge.
Shop Ph 808 888-0786 Open 10 AM - 5 PM, closed on Tuesdays and Thursdays
Watch the Video for details: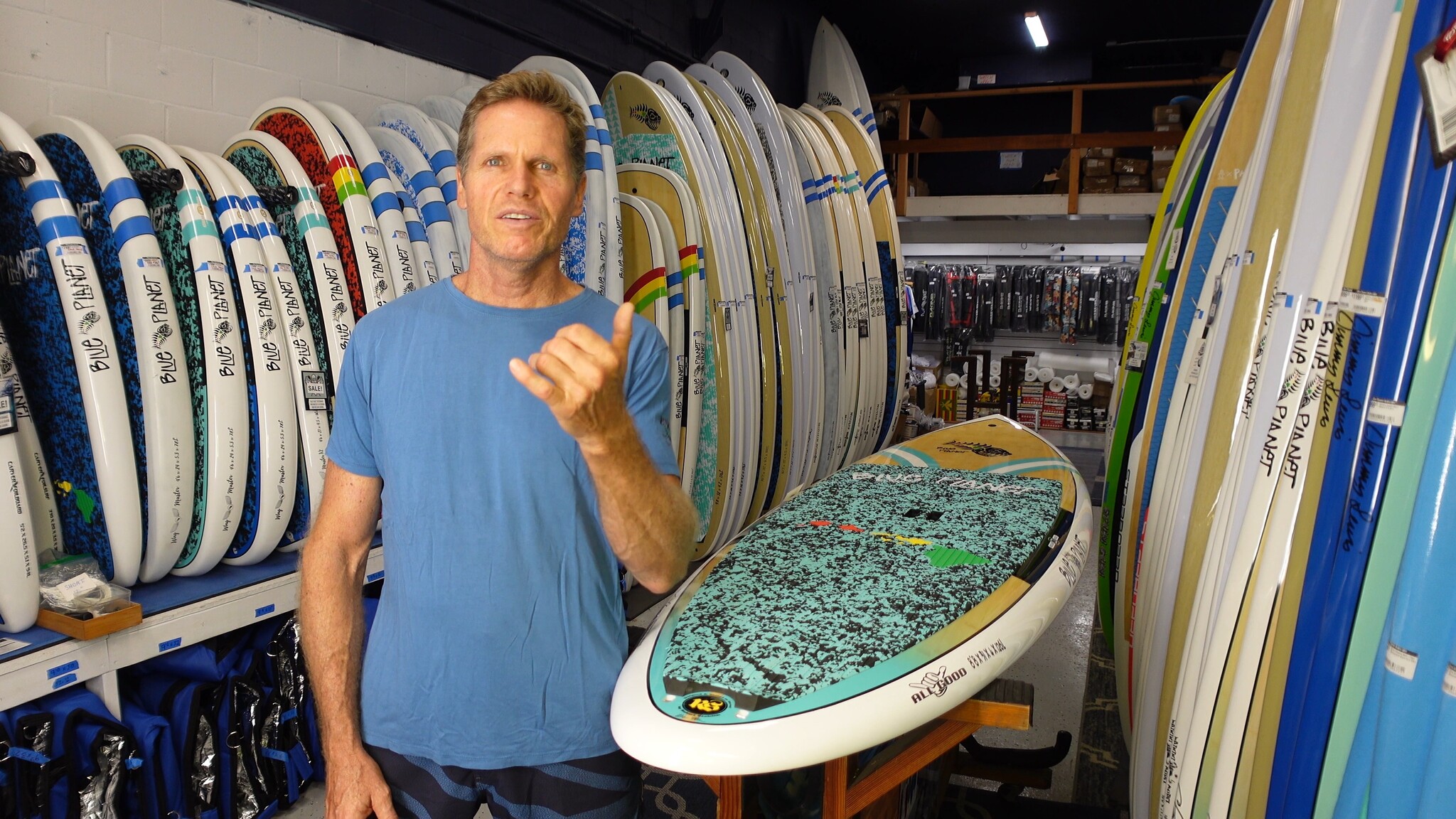 Thank you for your support!
Aloha,Robert Stehlik